Boom Boom retires but love is still in the air
Shahid afridi retires from psl , shaheen afridi received flowers on valentines day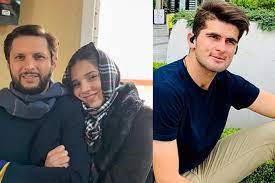 Legendary and beloved Pakistani cricketer Shahid Afridi also known as boom boom la la  , officially announced his retirement from the 7th annual PSL tournament after his last match  for the Quetta Gladiators against Islamabad United on February 12th.
In a twitter post with a video attached, he explains how an old injury in his lower back has gotten worse increasing the pain till his toes and becoming unbearable for the player to continue in the matches.
Good bye to PSL | My body is in serious painhttps://t.co/yyHWSibxlH

— Shahid Afridi (@SAfridiOfficial) February 13, 2022
Many fans are disappointed but understanding towards the player's decisions, many being supportive towards his decision to retire from the tournament considering valuing his health. He also received words of support from fellow former cricketers and colleagues Shoaib Akhtar and Wasim Akram
Wasim Akram was reminiscing the time from when he first saw Shahid on the field, praising how the legend became a mega star winning so many matches after that fateful day in 1996, wishing him well for the future.
The first time I saw @SAfridiOfficial was in the nets in 1996 and he impressed us, apart from his bowling, with his batting. He smashed the then fastest hundred and became a big mega star…had won Pakistan so many matches and is hugely popular.I wish him all the best in his life. pic.twitter.com/j9R9zjnfjC

— Wasim Akram (@wasimakramlive) February 14, 2022
Shoaib Akhtar recommended he take rest as the love for cricket is not easy at this age.
Rest kero Lala. Is umar main yeh ishq nahi asaan. https://t.co/08Wr93ChBg

— Shoaib Akhtar (@shoaib100mph) February 13, 2022
Funny enough after the announcement of one Afridi's retirement another celebrates a win and a Valentine's Day gift most likely from his finance.
On Monday, the Lahore Qalander's Shaheen Shah Afridi received a bouquet of red roses and flowers with a "Happy Valentine's Day" card and a balloon. The cricketer posted a video of the beautiful gift on his Instagram with a caption on the story, "Thank you, my love."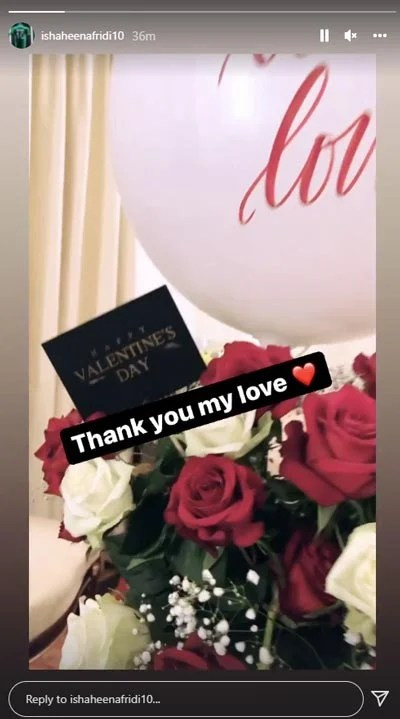 The irony in the situation should be the fact the Lahore Qalanders, Shaheen Shah Afridi's team had recently defeated the Quetta Gladiator's, Shahid Afridi's old team right after his announcement of his retirement.
Shaheen Shah Afridi is also known to be engaged to be married to none other than Shahid Afridi's eldest daughter Aqsa Afridi, likely the bouquet being a present from her to her fiance.
Shaheen is to become Shahid's new son in law in two years after Aqsa formally completes her education and both families could not be happier with the engagement.