A former PTI candidate who later jumped ship to join the MQM stirred a storm on social media by posting pictures of himself getting vaccinated.
According to the government of Pakistan and the National Command and Operations Centre (NCOC), the first ones who will be administered the coronavirus vaccines will be the healthcare workers.
Pakistan, like other countries around the world, are fixated on providing the vaccines to healthcare workers who are at the most risk from contracting coronavirus. These healthcare workers, who take care of coronavirus patients and are at danger of being exposed to the virus as they work in hospitals and clinics, need it the most.
However, Hamza Nafees's pictures on social media raises questions as to how he was able to get vaccinated.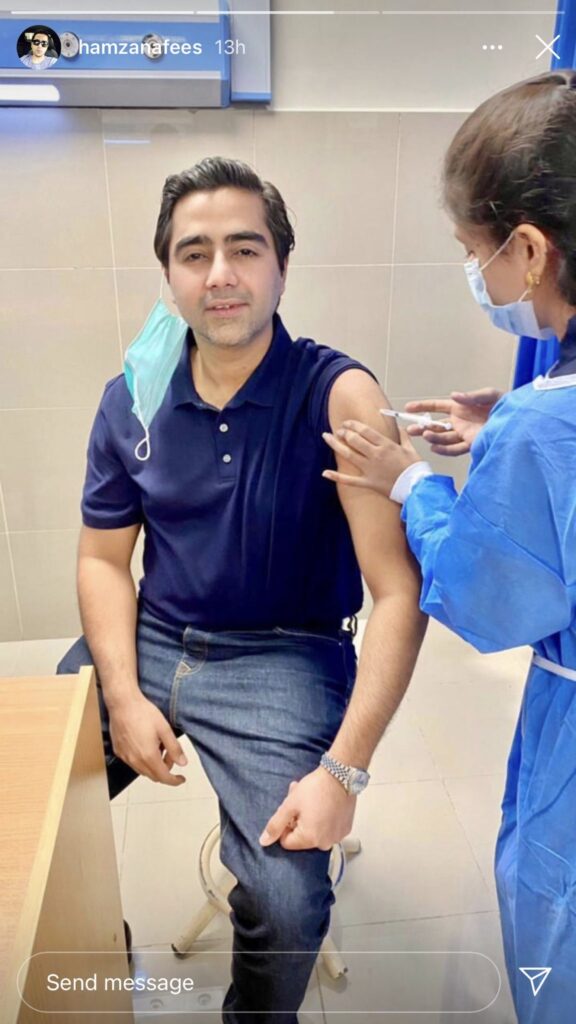 Nafees posted the pictures on his Facebook stories on Sunday.