Actress Ghana Ali has been the target of trolls and criticism ever since she got married. The Rangreza actress got married in May 2021 to a businessman.
Lately, she has been the eye of criticism as she posted a picture where her neck tattoo was visible, to which one of the fans commented about the fact that prayers are not accepted while having a tattoo on the body. To which the actress replies, "if you have to be answerable for my prayers then please do let me know"
View this post on Instagram
Ever since her wedding took place, people had criticized her for marrying a man who was already married, many clapped at her with the term "Homewrecker", the actress handled the criticism well and decided not to answer everyone back. She took to social media to clear the stance of her marriage.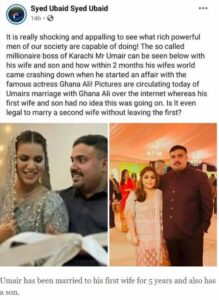 The couple was trolled on weight issues as well, many trolled the actress on her choice.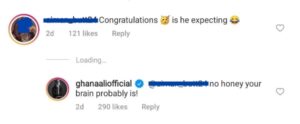 The actress has taken a break from the industry for the time being.