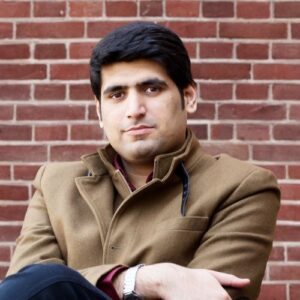 The US Embassy in Islamabad has recognized Pakistani engineer Ahmad Awais for contributing code to the software for Mars 2020 helicopter mission known as NASA's Ingenuity Helicopter.
Awais was praised for his efforts by the US Embassy on its Facebook and Twitter pages, acknowledging the fact that Pakistani developers are truly making a mark in the world.
Ahmad Awais is an award-winning open-source engineer and developer advocate.
He is also the author of various open-source software libraries which are used by millions of developers worldwide. Other than that, he is also a Google Developers Expert. Node.js Foundation Community Committee voting member and Outreach Lead.
Recently, Awais also received the Gold GitHub Stars award, one of the most coveted awards in the entire technology ecosystem. He was selected out of 60 million developers worldwide. GitHub is an official program that acknowledges developer experts from every corner of the world, who have worked above and beyond to encourage and train other developers in this domain and further lead by example by supporting others to sharpen their talents.
Currently, there are only eight developers in the world to receive this honor. Therefore, Ahmad has now become the first-ever Pakistani to bag this award. He was chosen out of 60 million developers worldwide.
It isn't the first time that Pakistanis have garnered accolades in the field of Information Technology. Earlier in March, a 15-year-old Pakistani app developer Nabeel Haider developed an alternative instant messaging app that he claimed to more user-friendly.
Federal Minister for Information Technology and Telecommunication Syed Amin-ul-Haque met and appreciated the teenager.