Yasir Hussain disappointed 'Heeramandi' being helmed by a Bollywood director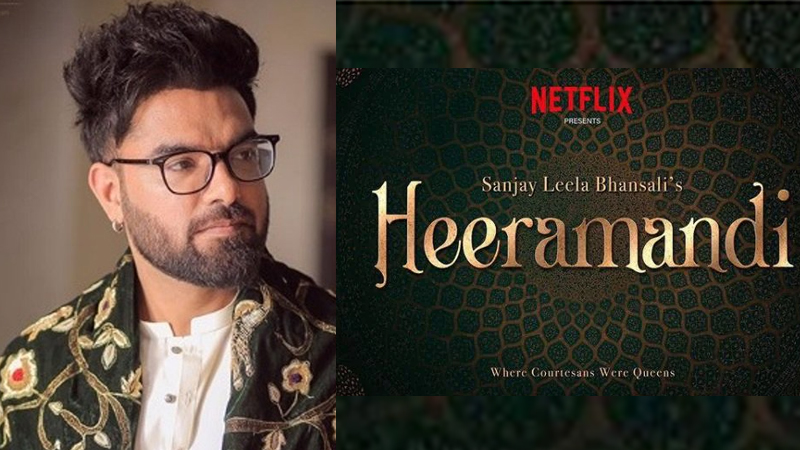 Netflix India recently announced the release of the film "Heeramandi", an infmaous red light district in Lahore, directed by seasoned Indian director Sanjay Lella Bhansali.
The fact that the place is in Lahore and the film is to be made in India something not appreciated by actor and now director, Yasir Hussain.
Yasir Hussain took to Instagram to express his views and pinpointed the fact that people will watch it and then call out the filmmakers for portraying Lahore in a negative manner.
Yasir Hussain wondered when we Pakistanis will start making videos or movies on their own subject matters and talk about our country's issues.
Yasir Hussain isn't the only person who has reacted this way when it comes to Heeramandi being made by an Indian director.
Blogger Maliha Rehman also shared her views on Instagram, saying that knowing the fact that Sanjay Leela Bhansali is on board will make people watch it more as we all know what a magician he is.
View this post on Instagram
Regarding the movie, Sanjay Leela-Bhansali has said:
"Heeramandi is an important milestone in my journey as a filmmaker. This is an epic, first of its kind series based on the courtesans of Lahore. It is an ambitious, grand and all-encompassing series; therefore I am nervous yet excited about making it. I am looking forward to my partnership with Netflix and bringing Heeramandi to audiences all over the world."
Earlier, Netflix India shared an update about the project with an Instagram post that read:
"We are excited to announce that Sanjay Leela Bhansali's Heeramandi is coming to Netflix. Words aren't enough to explain how excited we are that Sanjay Leela Bhansali is partnering with us for this epic Netflix Original series but these emojis come pretty close."