Medical adviser Fauci fears deadly virus conditions for America
The medical adviser to President Joe Biden, Dr, Anthony Fauci, in an interview mentioned that the situation will worsen in the States as the country records a surge in the daily recorded Coronavirus cases.
He blamed the people for not following SOPs and claiming that still many haven't got themselves vaccinated against the virus. According to Fauci, many people started getting the shot once the country saw a rise in the cases and yet so many of them do not want to get vaccinated due to some reasons even if the health authorities push them.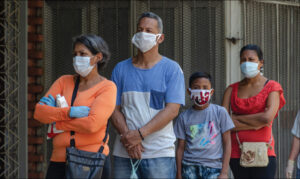 The country is recording 70,000 new coronavirus cases daily, with 60,000 cases recorded over the last six weeks. The surge in cases has been seen since February and the caseload is fueled by the delta variant which was first found in India. Some disease trackers and organizations predict around 140,000 to 300,000 daily cases in late August as the fast transmissible delta variant spreads throughout the United States.
According to scientists, those vaccinated can also spread the virus now. The CDC or the government's Center for Disease Control asked the people who have been vaccinated to wear masks again in indoor settings to stop the spread.
Many republican governors had relaxed the Coronavirus restrictions and thrashed all new rules of getting vaccinated and wearing masks. Earlier, President Biden had asked around 2 million federal workers to get vaccinated or get themselves tested frequently against the virus to be sure.