Pakistan crosses 10 million vaccination dosages mark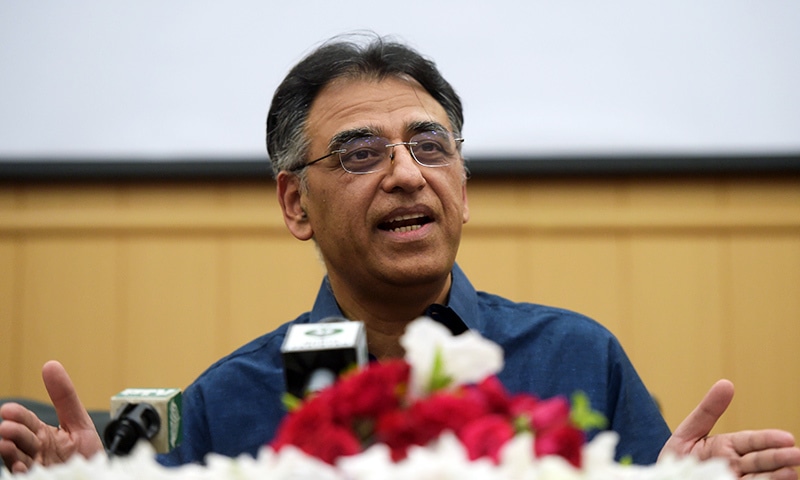 National Command and Operation Center Chief Asad Umar announced on Wednesday that Pakistan has administered 10 million dosages of vaccinations.
Addressing a brief press conference to mark the achievement, Umar said the government's decisions to curb the virus were proving "effective" during the third wave of the pandemic.
"The more quickly we get ourselves vaccinated, the faster we will be able to rid ourselves of this menace," he said, requesting people to get themselves vaccinated so that business could reopen and life could return to its normal state in Pakistan.
He also applauded the government as well as the public who followed SOPs with full strictness to curb the spread of Coronavirus.
"We have seen that when Pakistanis, as a nation, decide to do something, then they do it," he said.
The federal minister said that while it was an impressive achievement, the government wanted to expedite the campaign and vaccinate 70 million people by the end of the year.
The NCOC chief said Pakistan was vaccinating an estimated 300,000 people on a daily basis against the coronavirus, adding that more than 300,000 were registering for the vaccine on a daily basis.
Earlier, the minister took it to Twitter to announce that Pakistan will cross the 1,00,00,000 doses mark today.
انشاء اللہ آج ملک میں اب تک ہونے والی کرونا ویکسینیشن کی تعداد ایک کروڑ سے تجاوز کر جائے گی. الحمدللہ لوگ رجسٹر بھی کر رہے ہیں اور ویکسین بھی بڑی تعداد میں لگائی جا رہی ہیں. اگر آپ نے ابھی تک نہیں لگوائ تو جلد ہی لگوائیں

— Asad Umar (@Asad_Umar) June 9, 2021