Brittany spears releasing her Memoir
The pop star signs a $15 million dollar book deal for her memoir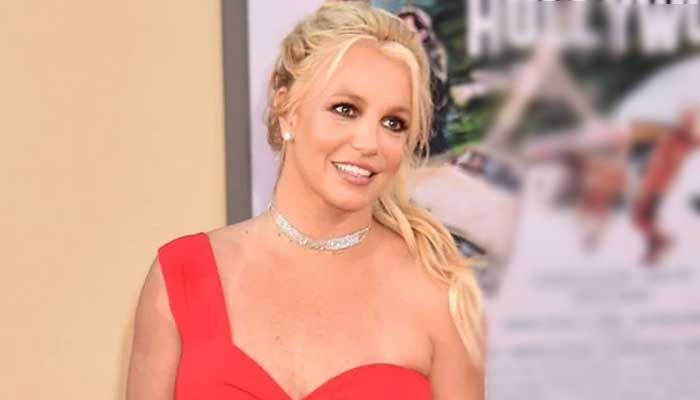 After an intense battle in court to end her almost 14-year long conservatorship, the pop star Britney Spears decided to take control of the narrative and tell her story in her words.
Planning to write a tell-all memoir on her entire life and career over the years the popular singer signed a book deal worth $15 million dollars with the publishing house of Simon & Schuster.
The book will provide exclusive details and commentary from the pop star about her over all careers so far, her rise to fame, her relationships with family, friends, ex-boyfriends and ex-husband. The time she spent in conservation under her family's control of her life, career and finances.
Although the detailed Terms of the contract were not given. Sources say the publishing companies were in a bidding war for the manuscript in which Simon & Schuster emerged victorious at $15 million.
Spears a s active user of Instagram, posted a photo of a typewriter hinting at her book in  Jan 2022 with a caption "Shall I start from THE BEGINNING???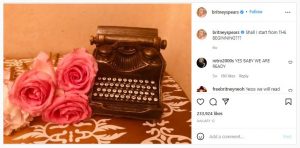 Last year was a victorious one for the pop star as courts finally released her from her father's conservator ship. The social media hash tag of #Free Britney became viral as fans everywhere and other celebrities publically supported and protested for the star to be released from the conservator ship.
Freshly out of conservator-ship and free to live her life the star has been posting and celebrating with big updates for the past few months announcing her engagement to Sam Asghari which happened on the 25th of December 2020,  and recently her book. Shes also been posting a videos of her dancing one in particular captioned, "This is a tease of what's to come!!!!" hinting at  her first  music project after five years her last public performance being in 2018. Things seem to be looking up for the star and fans couldn't be happier for her.