Will the New Kings be able to keep their crown?
Multan Sultan's top batsmen tests positive for Covid-19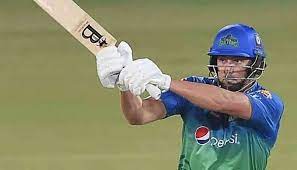 Top Batsmen for the reigning champs the Multan sultan's , Tim David tested positive for the Covid-19 virus, Wednesday.
This is a massive blow for of today's playoff against the Lahore Qalandars at Gaddafi Stadium in Lahore.
Sources say that the player's routine PCR testing resulted positive , however, the team's management has not confirmed nor denied the report.
His absence from today's match and the next few matches could be a big problem for the teams winning streak so far breaking a new record of 9 wins out of 10 matches, well have to see how this revelation effects today's qualifier.
However the Multan Sultans are not the first team to suffer from the pandemic ,previously  Peshawar Zalmi had suffered when both Usman Qadir and Ben Cuttings tested positive for COVID-19.
According to sources, three members more players and a coaching staff member of the Zalmi team also tested positive for the virus.
Today's qualifier match for the Lahore Qalanders and Multan Sultans will be a nail biter as it will decide if the Qalanders can move on in the tournament they will likely bring in their all for this match , however the sultans have a winning streak to uphold. Only way to find out what happens next is to watch!