Super Model Bella Hadid criticizes Hijab Ban.
Popular model and celebrity Bella Hadid publically criticizes the Hijab ban in European states and India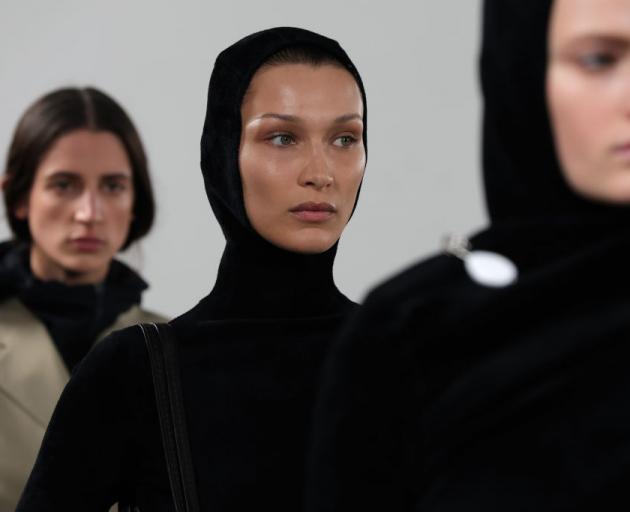 In recent Instagram posts the Dior model shared screen shots of recent news and stories from all over the world describing how the hijab ban exists and is affecting many people around the globe. In her caption she wrote, "in other forms of discrimination: i urge France, India , Quebec, Belgium, and any other countries in the world who are discriminatory against Muslim women, to rethink what decisions you have made or are trying to make in the future about a body that is not yours."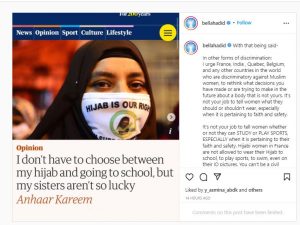 She continued, "It's not your job to tell women whether or not they can study or play sports, especially when it is pertaining to their faith and safety. Hijabi women in France are not allowed to wear their hijab to school, to play sports, to swim, even on their id pictures. You can't be a civil worker or work in hospitals with a hijab. To get an internship, most universities will say, the only way to get one is to take off the hijab. It's ridiculous and really shows how Islamaphobic the world is without even acknowledging it. In regards to these new bills that are either in the process of being passed, or have already."
In another post she showed solidarity with 17 year old Hoda Al-Jamaa.
The post is a picture of a young woman in a hijab with the tag line justice for Hoda.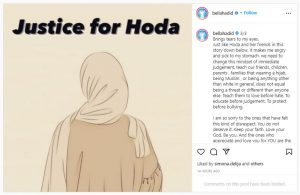 Hoda Al-Jamaa is a young woman in Britain who was the victim of a hate crime. While sitting with her friends at Otago Girls' High School last week, three girls approached her and started to attack her while they filmed.  She had her hijab ripped off and suffered from a concussion after the incident.
The model is part Palestinian on her father's side Billionaire real estate developer Muhammad Anwar Hadid. Even on Valentine's Day showing support for the Palestinian movement with a post captioned "will you free my Palestine?"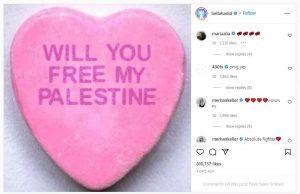 The model's posts in solidarity with the struggles of the Muslim community of the world have left an impact on peoples interest and influence towards the causes , gathering more attention towards some of these hard hitting issues.