Pakistani actress Maryam Nafees called out a man in an Instagram post for making a lewd offer to her.
In her Instagram post, Maryam posted a picture of an account on Instagram, asking her if she would perform salacious acts with his friend who was coming from abroad "for a few hours".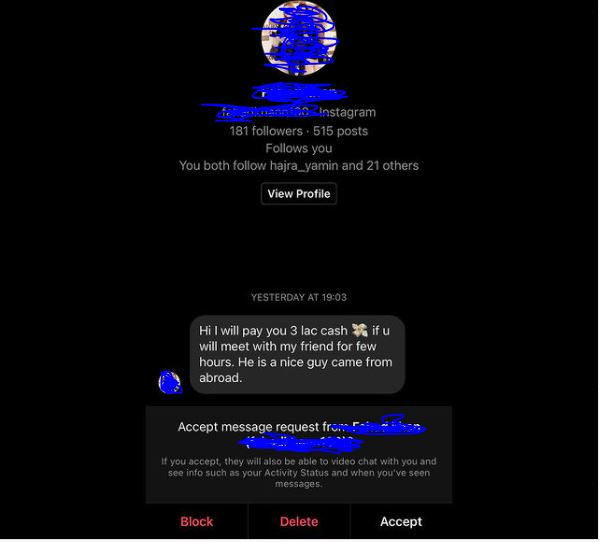 The man offered the actress Rs300,000 for it.
"And again! The point of putting this up is because I truly want to put a stop to this," she wrote on Instagram, putting up a screenshot of the message.
"I don't know who's responsible for these morons to think this way and who's entertaining them but no! Absolutely not! I and my esteemed co-actresses respectfully work for twelve hours (sometimes more) everyday and we refuse to tolerate this mentality," she said.
"We come from educated backgrounds to make a name for ourselves, nobody and I mean NOT A SINGLE PERSON is allowed to disrespect us," she wrote passionately.