The Queen catches corona
Her majesty Queen Elizabeth the second of England tests positive for Covid-19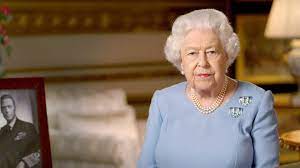 Despite being vaccinated for the virus in January of 2021, enormous amount of precautions and social distancing, unfortunately her majesty Queen Elizabeth the second of Britain tested positive for the Covid-19 announced by Buckingham palace .
Only days within Prime Minister Boris Johnson's announcement of the United Kingdom to drop some Covid-19 precautions, the Queen's health deteriorated and suspicion of the symptoms led them to having her tested which unfortunately turned out to be positive.
However it might not be so surprising considering the timeline of events. On the 10th of February her son Prince Charles tested positive for the virus for the second time previously contracting the virus in March of 2020. After him recently on Valentine's Day, 14th of February his wife lady Camilla announced to have tested positive as well for the virus.
Buckingham Palace announced Queen tested positive for the corona virus  on the 20th of February. The 95 year old monarch however seemed to be still in good spirits, sources say she was back on her desk on Sunday writing a letter of congratulations to the winter Olympic curling team.
The medical staff of the royal family and physician to the queen Sir Huw Thomas described his "key priority" as keeping the Royal Household safe through the pandemic. However not much else was released as the health of the monarch is a private matter.